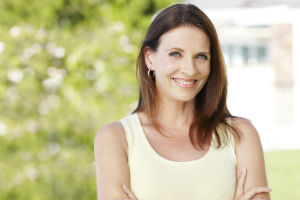 Working with Women
My primary goal is to create a warm, caring and safe space where we can work together to understand your experiences and meet your needs and goals for therapy. Quite often it is useful and even beneficial to your goals to work with a therapist of the opposite gender. For more perspectives on selecting a therapist based on gender,check out "Female Therapist or Male Therapist?" by Marc Handelman, PhD and  "male or female therapist?" by Sandy Andrews, PhD.


Individual Therapy for Women
The pressures women face today are enormous. Demands of work, childcare, family and friends and sources of stress like finances, career advancement, caring for aging parents and finding time to stay healthy can be overwhelming. On top of all of these challenges – or often because of them – you may be struggling with fears and anxiety, depression and a lack of energy and/or difficulties in your relationships.
Individual therapy with me will provide you with a safe haven where you will be listened to without judgment and where you can receive affirmation and support.
Common challenges many women face when their life and/or relationships are not where they want them to be:
Frequently irritable, depressed or withdrawn.
Feeling misunderstood or not listened to by important people in your life.
Difficulties with sleep -- either falling asleep, staying asleep or sleeping excessively.
Feeling disconnected from friends, family and/or your spouse/partner.
Feeling overwhelmed or hopeless about events in your life.
Focus and productivity are down at work.
Grieving the loss of a relationship, job or special person in your life.
Feeling numb -- like you have no feelings at all.
Directionless or stuck in a rut - constantly questioning your career path or your life goals.
Frequently in conflict with your spouse or partner.
You want to be dating or in a relationship but can't seem to make progress.
Others have encouraged you to seek counseling.
You are taking medications for depression or anxiety and your progress is insufficient.
Whatever the challenges that you are facing, you can take control and begin feeling better by taking action.
Contact me
to set up an appointment.
Common Issues We May Work On Together Include:
Relationship Issues
Depression
Addiction
Adoption
Anxiety or Fears
Divorce
Life Coaching
Loss or Grief
Spirituality
Substance Abuse
Career counseling/changes
Life transitions/changes